BIRMINGHAM WEDDING CAR HIRE
Birmingham Wedding Limo Hire can offer a range of Birmingham limousines to cater for any wedding, In or around Birmingham. Make it the day to remember with Birmingham Limo Hire, Whether you want to turn up at the church in an 8 seater white limo, Decorated with ribbons and fresh flowers, or pull up at the reception in a 16 Seater Pink Hummer Limo to startle all the bridesmaids.
Birmingham Rolls Royce Phantom Wedding Car
Whatever Birmingham Limo you want to turn up in, Birmingham Limo Hire never forgets that it's your day and we do everything we can to meet your acquirements. At Birmingham Limo Hire, we believe that weddings should look immaculate, that's why we clean and wash our limos thoroughly to our own high standards not only to make us look good, But to make you look special on your big day. Why not hire out our Birmingham 16 Seater White Limo and wow Birmingham City as you cruise around on your special day. Our limos are driven by our finest qualified chauffeurs so you don't have to worry about a thing. With Birmingham Limo Hire, we also offer bubbly within the limo and our desirable leather seating will have you relaxed just before your walking down the aisle.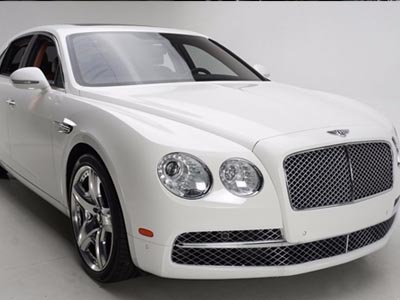 Birmingham Bentley Wedding Car
The Birmingham Limo hire wedding package will cater for you all day, picking you up at your house before the Birmingham Limo slowly takes you to the service, this will give you a chance to experience the limo's features and see what Birmingham Limo Hire has to offer for you. Our chauffeur will then wait until the service is finished to take you and your new partner to the destination of your choice.
The Birmingham Limo Hire wedding package is available now so if you've got a wedding coming up or know about one, give us a call and we can make the best day of your life, even better!