Want to travel around
Birmingham

in style? Look no
further than Birmingham

Limo Hire!
Tel: 0121 0347 6627
Birmingham Wedding Cars
Birmingham Limousines has the best wedding cars in town. We have the new model Bentley Flying Spur and the Rolls Royce Phantom. The Bentley can carry 4 people and is good for your wedding day. Sit back in style and let the Bentley Wedding Car in Birmingham take control of your trip. The Rolls Royce Phantom is a good pick aswell with wedding day in Birmingham! So if its the Bentley Wedding Car Birmingham or the Rolls Royce Wedding Birmingham we will give you the best price in town.
Birmingham Hummer Limo Hire
We are the only place in Birmingham which has the 16 seater COIF Hummer Limo Hire. We have the Pink Hummer Limo, Black Hummer Limo and the White Hummer Limos all in Birmingham. The Pink Hummer H2 Limos is good for Hen Nights to China Town Birmingham and the Black Hummer H2 Limos is good for trip to Broad Street, Birmingham, The White Hummer H2 in Birmingham can be used for any speical events in and around the Birmingham Town.
Birmingham Airport Limousine Hire- Experience a new level of relaxation and happiness before you even reach your holiday destination with Birmingham Limo Hire! Choose from a variety of Limousines  depending on what you want to be driven by, Whether it is our Birmingham Black Limo Or our monster Birmingham 16 Seater Hummer Limo. Our Limo will be ready and waiting for you at your house at the time of your choice. Our Limo Chauffeur in Birmingham will then place your luggage into the Limo so all you have to do is sit back, relax and look forward to your holiday. The Limousine will drop you outside Birmingham Airport in ultimate style and our Limo Chauffeur will take out your luggage. Birmingham Limo Hire also offers a return journey at a discount rate and will not charge for any flight cancellations or delays.
Birmingham Limo Hire To NEC And NIA- Feel like the star of the show as you pull up to the Birmingham NEC Arena in a stylish white limousine or black limousine. Birmingham Limousine Hire will pick you up at the time of your choice and allow you to cruise around Birmingham in a pink hummer limousine before dropping you off at your destination in a party bus limo. Our Limos are fitted with specialist lighting and comfy leather seats, champagne is also available in the bar area of the Limos so you and your friends can relax, chat and enjoy themselves before the show. When you're ready to leave Birmingham NEC, the Limousine Chauffeur will pick you up and drop you home in Birmingham in luxury and in comfort.
Birmingham Broad Street Limousine Hire - Birmingham Limo Hire knows how stressful travel can be on a night out. So why not ditch the cheese-smelling taxi with the greasy cab driver for a Birmingham Party Bus driven by one of our friendly and welcoming Birmingham Limousine chauffeurs.  The Birmingham Party Bus is available in white, black and pink, or why not choose the Hummer Limo also available in white hummer limo, black hummer limo and pink hummer limo. Birmingham limousine hire will pick you and your friends up at your desired place in Birmingham and cruise you around Birmingham's nightlife atmosphere before dropping you off at your chosen club on Broad Street. The Birmingham Hummer Limousine will take you around Birmingham in the ultimate way, wave at passers-by as you drink from our complimentary champagne, or slam your favorite dance tunes on in the limo and party like never before with our out-of-this-world speaker system and specially installed laser lights.
Birmingham Black Limo Funeral - It's an upsetting time when a loved one passes away, that's why Birmingham Limousine hire can make it easier for you to organise a funeral in Birmingham by taking care of all your travel arrangements for the day. Make your journey to the funerals service a relaxing, worry-free ride by choosing our Birmingham Black Limo for the funerals. Birmingham Limo Hire will pick up at your chosen place and slowly make its way to the destination for the funerals in Birmingham, we will then wait until the funerals service is over to take you to your place of choice.
Birmingham Limo Hire - Professional limo business who supply a wide range of classy limos Which are available for a large variety of events, whether it is in or around Birmingham. Birmingham Limo Hire offer a rare and exciting experience for every customer, offering top class champagne, soft drinks and a wide selection of entertainment within the Limos. As Birmingham is a busy and lively city, Our skilled and friendly chauffeurs will ensure full safety with every passenger from picking up to the destination around Birmingham. Why choose any other Birmingham Limo company? When Birmingham Limo Hire will get you there safely and enjoyably.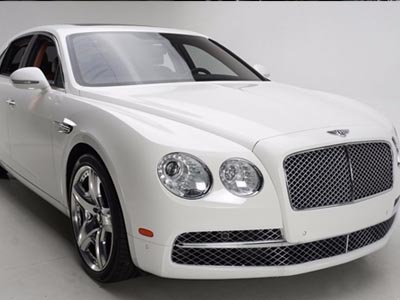 Birmingham Wedding Limo Hire can offer a range of Birmingham limousines to cater for any wedding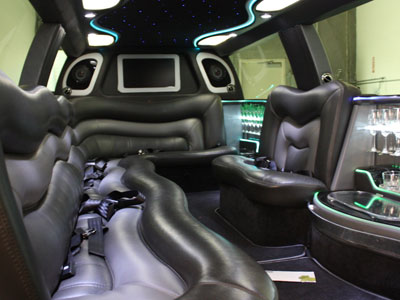 Everyone has the right to enjoy their Birthday, and Birmingham Limo Hire offers nothing different.
Book Our Pink Hummer Limo From Birmingham limo hire for a hen party where the fun never stops.
Birmingham Limo Hire offer a Corporate Limo Hire Package available to people in Birmingham
Cruise up to the entrance of your School Prom in our superb and extremely comfortable
Birmingham-let's Shop You Around
AN EVEN BIGGER
CENTRE OF ENTERTAINMENT
We have the full range of new-shape limos in birmingham including white hummer, black hummer, pink hummer, super stretch limos, party bus, and jeep limos. We offer seating options including 6, 8, 10, 12 seater limos, 14 and 16 seater jeep limos. Call today on 0800 040 9011
View More